Thursday, 27 June, 2019 8:11:39 AM
email us: news@adderburynews.co.uk
Editor: Andy Green
the real news affecting our village
Head to the West's for official Xmas lights switch on this Sunday
Published: 30/11/2017 1:15 PM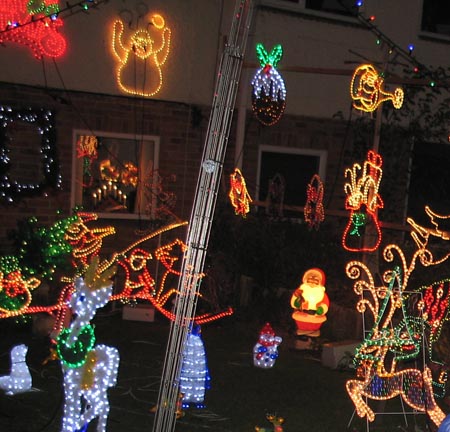 Jenny and Stewart West of St Mary's Road will once again be lighting up their house this Christmas to raise money for the Katharine House Hospice. The official switch on is at 6pm this Sunday (3 December). As well as the lights they will have stalls, a raffle and tombola and Father Christmas will also be on hand to meet the village's young people.
Mr West told Adderbury News this is the fifteenth year they have organised the annual display which has raised in excess of £12,000 for the Katharine House Hospice over the years.
After Sunday's official switch on the display will available for all to see nightly from 4.30-9.30pm, until 5 January.
(c) Adderbury News 2019