Thursday, 27 June, 2019 7:24:44 AM
email us: news@adderburynews.co.uk
Editor: Andy Green
the real news affecting our village
Adderbury hit by three burglaries in three weeks
Published: 23/11/2017 10:15 AM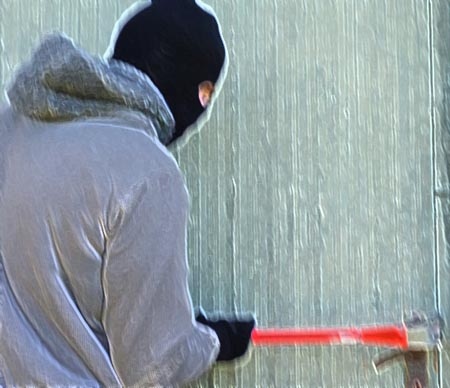 Three different Adderbury households have been burgled within days of each other.
Thames Valley Police told Adderbury News that a break in at a property on Twyford Grove on November 7th saw offenders enter via the rear of the property by smashing a patio window. A lot of high value jewellery was taken. The burglary took place between 7.40am and 7pm.
Thames Valley Police confirmed a house in Twyford Grove was hit by a break in on November 1st. The burglary took place during the morning whilst the property was empty.
A week earlier householders on Twyford Road returned from a holiday to discover they had been the victim of a break-in.
It is understood no arrests have yet been made in any of the above cases.
Sergeant Jade Hewitt, the neighbourhood sergeant for Banbury, told Adderbury News that there have been several burglaries in the area and they did seem to be on the increase. However Sergeant Hewitt did point out our area suffered less crime than many others.
Sergeant Hewitt told Adderbury News, "People should take care, especially with Christmas coming up when offenders know houses will contain items worth stealing. Offenders are particularly interested in technology such as laptops, tablets and flat screen televisions, and jewellery."
Sergeant Hewitt suggested households take a number of basic and inexpensive measures to improve their home security. She told us, "A basic light timer switch only costs a few pounds and can be set to turn lights on when you are not home. An offender when faced with a house in darkness with no car outside, next to a house with lights on, will always pick the house in darkness."
With regards jewellery Sergeant Hewitt said the best option was that jewellery was locked away. She suggested the safest route would be for valuables to be stored away from the house at a business who specialised in providing security for expensive items.
Official crime figures for October have not yet been released, however in September Thames Valley Police statistics show Adderbury was subject to 10 reported criminal offences. These included one burglary, three reports categorised as "violence or sexual offences", one noted as drug related and four reports of anti-social behaviour.
Previously during August six crimes were reported in Adderbury including one burglary, three incidences of vehicle crime, one of anti-social behaviour and one of criminal damage. Two crimes were reported during July (one burglary and one anti-social behaviour).
Anyone with any information on the above crimes is asked to contact the police on 101.
Thames Valley Police have organised a rural forum meeting, which will be held at Banbury Fire Station on Tuesday 30th January 2018. They are inviting residents to attend the forum and tell them which areas they should be prioritising in their work. The meeting starts at 6.30pm.
(c) Adderbury News 2019