Sunday, 18 August, 2019 8:34:52 AM
email us: news@adderburynews.co.uk
Editor: Andy Green
the real news affecting our village
Adderbury Parish Council Vice-Chairman Chris Shallis resigns
Published: 29/11/2018 4:00 PM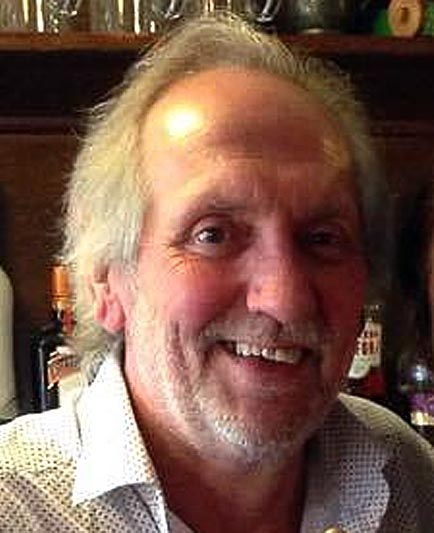 Adderbury Parish Council Vice-Chairman Chris Shallis has resigned from the Council over the proposed layout for the Milton Road sports and community field site. Mr Shallis has also resigned as a Trustee of Working For Adderbury Community (WFAC), who are working with the Parish Council on the project.
At the start of November's Parish Council meeting, Chairman Diane Bratt announced Mr Shallis' resignation, which she said had only been received earlier during the day. It is understood Mr Shallis resigned from WFAC a few days earlier.
Mr Shallis' decision follows an agreement by WFAC members to overturn a previous decision on their preferred layout for the Milton Road field, proposed for sports and a new community facility. In his resignation statement Mr Shallis said, "Given that Parish Councillors voted for a plan that I do not want to be associated with, I then had to consider my future on APC [Adderbury Parish Council]. I wanted to give myself time to think and have decided to resign with immediate effect".
"I can't work towards something that I don't think is right or at least have enough information to make a sound judgement."
Former WFAC Chairman Andy Green resigned from WFAC over the same matter last week.
Mr Shallis told Adderbury News that he had managed a number of large projects and found it incredible decisions were being made, he believed, without sufficient information. It is understood Mr Shallis had supported the call for a professional project manager to be appointed. Mr Shallis said he was "sad" that he had to resign but was worried it appeared some were trying to "rush ahead with the project". However, he expressed his continuing support for the original aims stating, "I still support the project and fervently wish for it to succeed".
Mr Shallis, who runs the popular Bell Inn public house with his wife Sandra, joined the Parish Council in 2015. He was elected Vice-Chairman in May 2018. He has been involved in a number of projects to benefit the local community. A spokesman for Adderbury Parish Council told Adderbury News, "The Parish Council thanks Chris for all his hard work during his time as a Parish Councillor. His efforts were very much appreciated by the PC and the community and he will be missed. The PC passes special thanks to him for fundraising for the village defibrillator, which will be sited outside The Bell Inn and will be a great asset to the village".
The search will now start to find someone to fill the vacancy created by Mr Shallis' departure. Unless a full election is requested by villagers the vacancy will be filled by co-option, with existing Councillors selecting who will join the Council from those who apply.
(c) Adderbury News 2019