Saturday, 9 December, 2023 11:44:20 PM
email us: news@adderburynews.co.uk
Editor: Andy Green
the real news affecting our village
Bank Holiday Burglary at High Street Property
Published: 29/05/2019 4:00 PM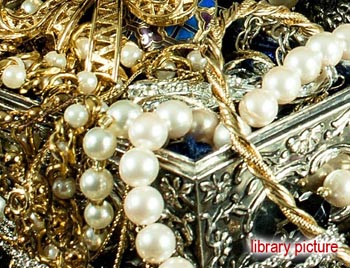 A quantity of jewellery was stolen when a house on Adderbury's High Street was broken in to during the early hours of Bank Holiday Monday (May 27, 2019).
The offenders gained entry to the property at around 2.30am and took a number of items including gold pocket watches, engagement and wedding rings, lockets (one with a gold sovereign inside) and chains. They also took silver chains and gold brooches – one with pearls surrounding it.
Investigating officer Clare Rennie from Banbury Police Station said, "We are appealing for anyone who may have witnessed the incident or who may have information to call our 24 hours enquiry centre on 101, quoting reference: 43190158721".
You can call Crimestoppers anonymously on 0800 555 111.
(c) Adderbury News 2023