Sunday, 10 December, 2023 1:19:15 AM
email us: news@adderburynews.co.uk
Editor: Andy Green
the real news affecting our village
Controlled Explosion in Playing Field
Published: 30/05/2019 10:15 AM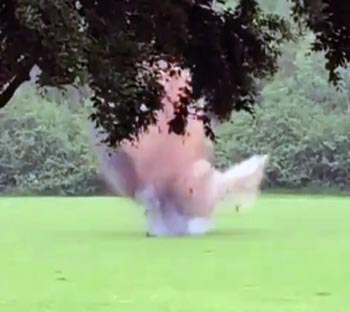 A controlled explosion took place in The Lucy Plackett Playing Field yesterday (May 29, 2019) after what is believed to be a second world war hand grenade was discovered in a local property.
PC Robert Kelly from Thames Valley Police told Adderbury News, "The Explosive Ordnance Disposal assessed an old object located in the loft of a house.
"The EOD carried out a controlled explosion at the nearest safest location, the playing field"
Villager Christophe Deplace filmed the controlled explosion. Mr Deplace said, "This is something you don't see very often! Somebody found a WWII grenade in a house in the village and the Bomb Disposal Unit set it off in the playing field!!".
The explosion has left a small crater in the football pitch area of the Playing Field and Adderbury Parish Councillors are now due to assess the damage.
PC Kelly explained that there had been no risk to local people, telling us, "There was never any danger to the public hence why a cordon and evacuation was not implemented".
Footage of the controlled explosion: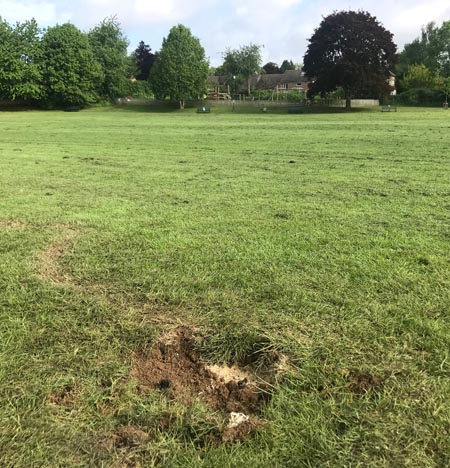 (c) Adderbury News 2023