Wednesday, 20 February, 2019 4:09:20 PM
email us: news@adderburynews.co.uk
Editor: Andy Green
the real news affecting our village
As the village Christmas countdown continues the young people of Adderbury have good reason to be excited this Friday evening: Father Christmas will be travelling around the village between 6 and 9pm.The annual tour of Banbury and the surrounding villages is organised by volunteers from Banbury Cross Round Table. The first visit of 2017 was made in Hanwell Fields on December 3 and since then has visited Bodicote, Cherwell Heights and Grimsbury, amongst others. This year Round Tablers have battle...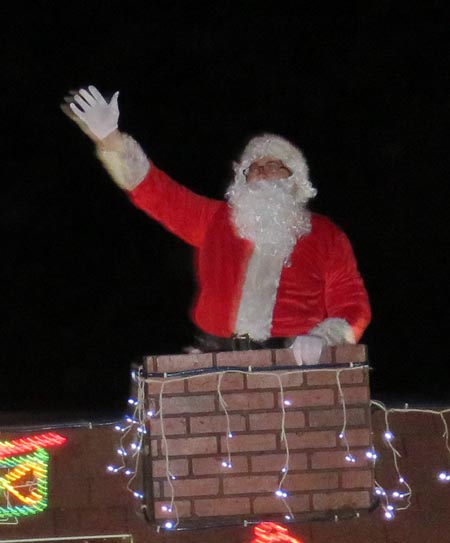 ---
An outline planning application has been submitted for the creation of a new estate of up to 60 houses in the field next to Last House on the northern side of Berry Hill Road. The application has been submitted by Hollins Strategic Land LLP, a Manchester based company who's website states their work involves "proactively investing in bringing forward and acquiring residential and mixed use sites to a point where commercially viable development can take place". The application was lodged wi...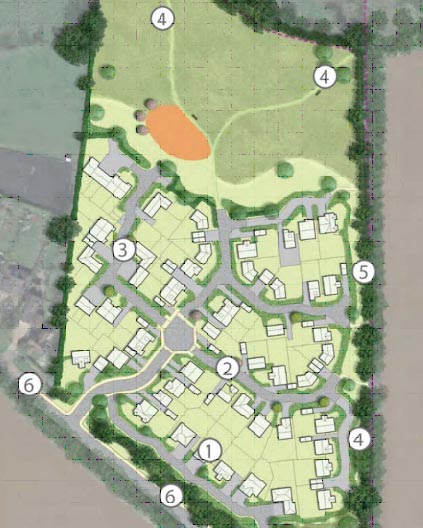 ---
One of Adderbury's longest serving Parish Councillors has retired after nine years in the role. David Griffiths, 72, first stood for Adderbury Parish Council in 2008 having moved to Adderbury a decade earlier. Following his initial appointment as a Councillor, Mr Griffiths had been re-elected on every occasion since. In the 2012 poll he received a larger number of votes than any other candidate. Mr Griffiths offered to take on the role of Vice Chairman back in 2008 and has remained in this pos...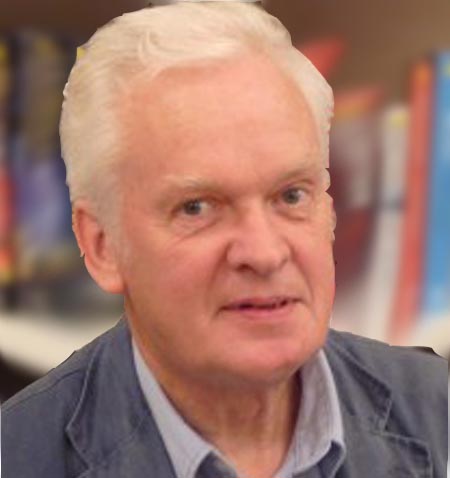 ---
Jenny and Stewart West of St Mary's Road will once again be lighting up their house this Christmas to raise money for the Katharine House Hospice. The official switch on is at 6pm this Sunday (3 December). As well as the lights they will have stalls, a raffle and tombola and Father Christmas will also be on hand to meet the village's young people.Mr West told Adderbury News this is the fifteenth year they have organised the annual display which has raised in excess of £12,000 for the Kathar...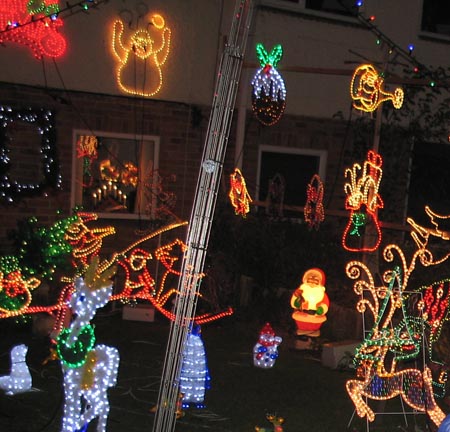 ---
Three different Adderbury households have been burgled within days of each other.Thames Valley Police told Adderbury News that a break in at a property on Twyford Grove on November 7th saw offenders enter via the rear of the property by smashing a patio window. A lot of high value jewellery was taken. The burglary took place between 7.40am and 7pm.Thames Valley Police confirmed a house in Twyford Grove was hit by a break in on November 1st. The burglary took place during the morning whilst the p...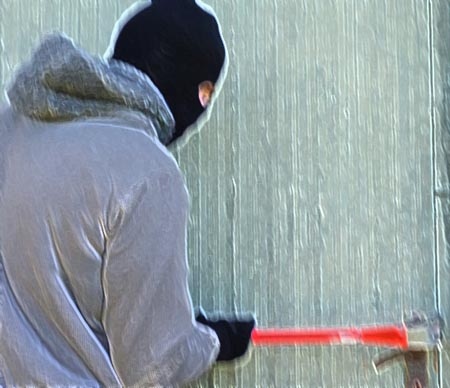 ---
(c) Adderbury News 2019