Saturday, 20 April, 2019 1:55:37 PM
email us: news@adderburynews.co.uk
Editor: Andy Green
the real news affecting our village
Traffic calming is likely to be raised as an issue by residents once again at November's Parish Council meeting, which is being held tomorrow night. For the last couple of months members of the public have voiced their concerns about the speed and volume of traffic in the village. Parish Councillors serving on the Environment Committee have been investigating the issue and their recommendations are set to be made public and considered by the full council.After October's meeting the Parish Co...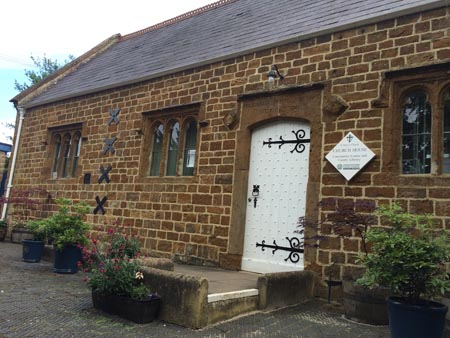 ---
I voted "yes" in the Parish Poll of 2017. I believed then, and still believe now, that the Parish Council owned field behind Henge Close on the Milton Road is best used to deliver new modern sports and community facilities for the whole of our community. When the "yes" vote won the Parish Poll, I, together with a group of like-minded, community spirited, individuals, opted to give what little spare time I have to volunteer to help create these facilities.We were keen, positive and driven...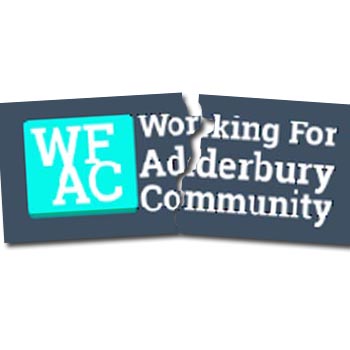 ---
Thames Valley Police are appealing for witnesses after an Adderbury family were the victims of a frightening aggravated burglary.Three men knocked on the door of a property in Sydenham Close at around 10.50pm last Thursday (1st November 2018). Four people were at home at the time.A teenage boy answered the door. He was forced inside by a large man dressed in black, wearing a balaclava and gloves. The boy ran upstairs to his parents' bedroom and armed himself with a baseball bat. He was then co...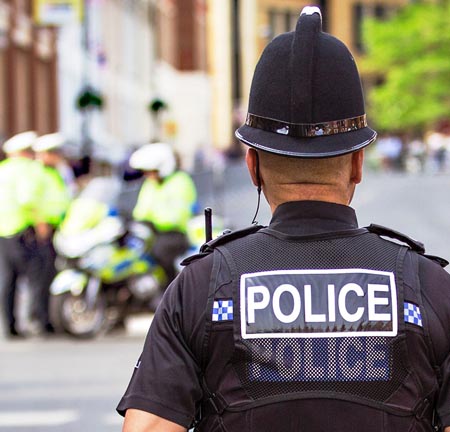 ---
Adderbury Parish Council has issued a statement thanking residents for voting in the Neighbourhood Plan referendum.The plan received 92% of the vote last week (June 21, 2018), whilst only needing to pass the 50% threshold in order to become officially recognised.The statement recognises the length of time taken and commitment in delivering the project, noting the original idea had been initiated by Parish Council Chairman Diane Bratt and Councillor Mike Dolamore back in 2012.The statement conclu...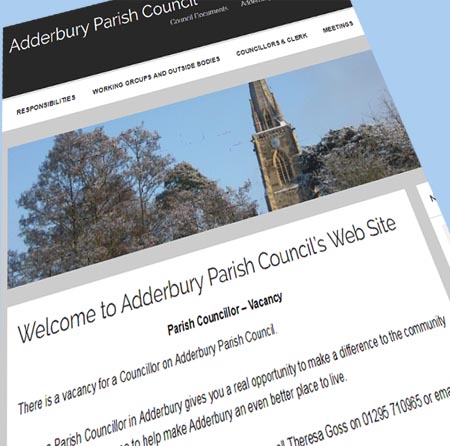 ---
Adderbury's Neighbourhood Plan has passed it's final hurdle after a landslide 92% of those voting backed the plan. Cherwell District Council will now officially recognise Adderbury's Neighbourhood Plan as part of it's local plan.651 people backed the Plan. Just 58 people voted against it, representing 8% of those who voted. The referendum result will be seen as a major success for the work of Sam Brown of Berry Hill Road and her team of villagers and Parish Councillors who have spent ove...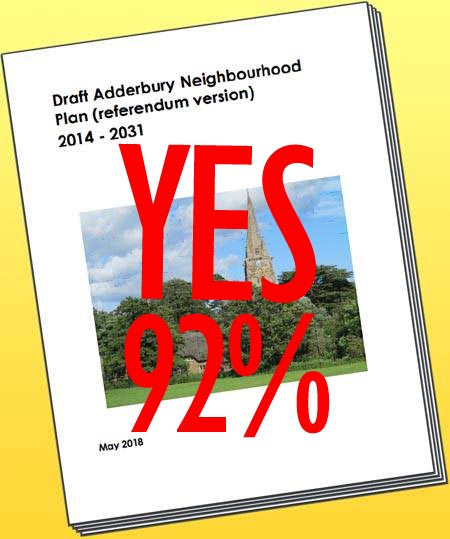 ---
(c) Adderbury News 2019