Monday, 21 January, 2019 2:07:55 AM
email us: news@adderburynews.co.uk
Editor: Andy Green
the real news affecting our village
Jenny and Stewart West of St Mary's Road will once again be lighting up their house this Christmas to raise money for the Katharine House Hospice. The official switch on is at 6pm this Sunday (3 December). As well as the lights they will have stalls, a raffle and tombola and Father Christmas will also be on hand to meet the village's young people.Mr West told Adderbury News this is the fifteenth year they have organised the annual display which has raised in excess of £12,000 for the Kathar...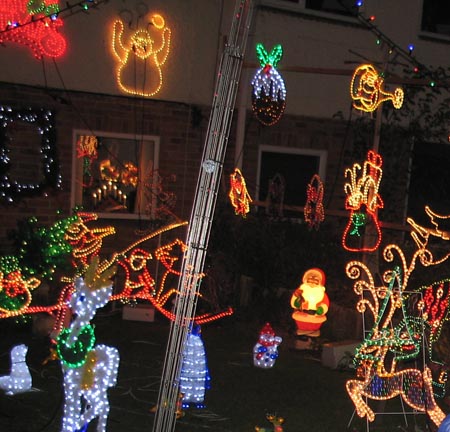 ---
Three different Adderbury households have been burgled within days of each other.Thames Valley Police told Adderbury News that a break in at a property on Twyford Grove on November 7th saw offenders enter via the rear of the property by smashing a patio window. A lot of high value jewellery was taken. The burglary took place between 7.40am and 7pm.Thames Valley Police confirmed a house in Twyford Grove was hit by a break in on November 1st. The burglary took place during the morning whilst the p...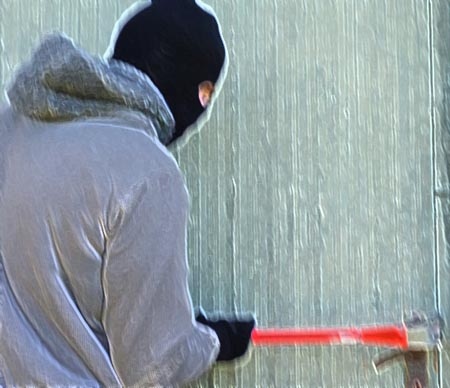 ---
Adderbury may be about to get a royal resident if rumours become reality. Speculation is growing that Prince Harry is house hunting in the area after a report in a national newspaper over the weekend. The paper quoted "royal sources" in the search for a new home for Prince Harry and Meghan Markle and listed Cross Hill House in Adderbury amongst suitable properties currently on the market.On Saturday The Daily Mail reported that their royal sources had revealed the royal couple are loo...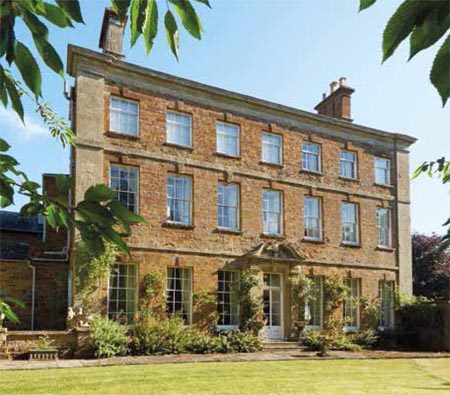 ---
Working For Adderbury Community (WFAC) met on Wednesday night for the group's Inaugural Annual General Meeting. At the well attended meeting the group adopted their constitution and elected trustees Andy Green (Chair), Jackie Head (Vice-Chair), Kate Gibbins (Secretary), Pam Haynes (Treasurer) and from Adderbury Parish Council Councillors Keith Mitchell CBE, Martin Rye and Chris Shallis.The group is now calling for other interested villages to get involved and help create the vision.WFAC was fo...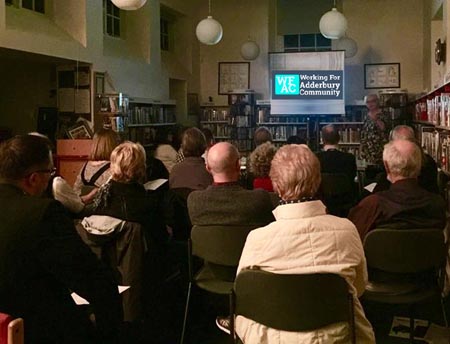 ---
The group of local people, who have come together to work with Adderbury Parish Council to improve the community and sports facilities in Adderbury, have announced their inaugural Annual General Meeting. Working For Adderbury Community (WFAC) will formalise its constitution at the meeting which is being held in Church House on Wednesday 4th October 2017 at 8pm.The group's two main areas of focus will be the existing Lucy Placket field and the new Parish Council owned land for sport...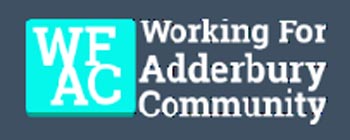 ---
(c) Adderbury News 2019