Saturday, 20 April, 2019 2:04:16 PM
email us: news@adderburynews.co.uk
Editor: Andy Green
the real news affecting our village
Thames Valley Police are investigating two incidents that occurred within minutes of each other in Adderbury on Friday evening (11th January 2019).The first offence occurred when a litter bin was set alight in the Lucy Placket Playing Field. There were reports by alarmed local residents of "loud bangs" and it is believed this was due to some of the items contained within the burning bin. Oxfordshire Fire and Rescue have confirmed to Adderbury News that they sent one appliance to extinguish t...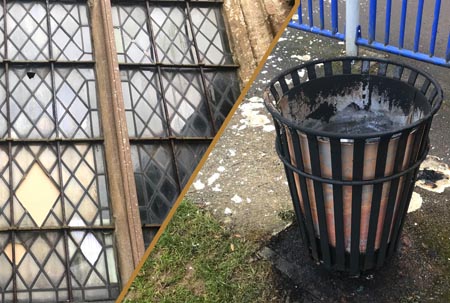 ---
A group of villagers have written to Cherwell District Council to request a by-election be held to fill the vacancy on Adderbury Parish Council following the resignation of Vice-Chairman Chris Shallis. Using the official form from Cherwell District Council, twelve villagers have requested the appointment of a new Councillor be overseen by Cherwell. In doing so existing Parish Councillors have lost the ability to choose who will fill the vacant position.The request for a by-election was submitted...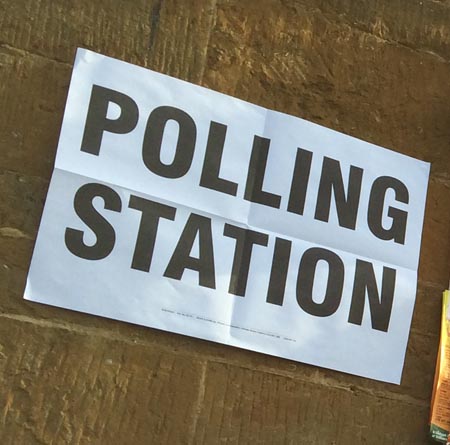 ---
A vehicle parked in Rochester Way has had both its number plates stolen. The offence took place sometime between 10am last Friday (11th January 2019) and 11am the following day. The vehicle was parked on the property's driveway at the time.Thames Valley Police say stolen number plates can be used in other crimes and it is therefore important people report such incidents. Similar crimes have previously occurred in the village with a vehicle in nearby Walton Avenue having it's plates taken in ...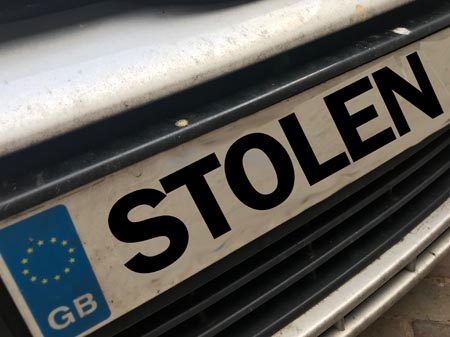 ---
A procession of fairy lit tractors will make its way through Adderbury this evening (Wednesday December 19).For the third year running local agricultural contracting business, RC Baker Ltd have organised the festive procession. A convoy of seasonally decorated tractors will head off from Spring Hill Farm in Barford St Michael and travel through South Newington, Milcombe, Bloxham, Milton, Adderbury, Deddington, Hempton and then back through Barford St Michael. As well as bringing some seasonal jo...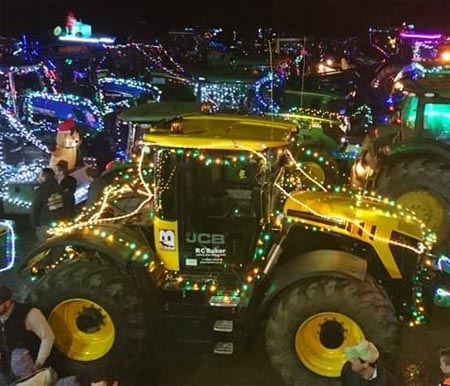 ---
Adderbury Parish Council Vice-Chairman Chris Shallis has resigned from the Council over the proposed layout for the Milton Road sports and community field site. Mr Shallis has also resigned as a Trustee of Working For Adderbury Community (WFAC), who are working with the Parish Council on the project.At the start of November's Parish Council meeting, Chairman Diane Bratt announced Mr Shallis' resignation, which she said had only been received earlier during the day. It is understood Mr Shallis re...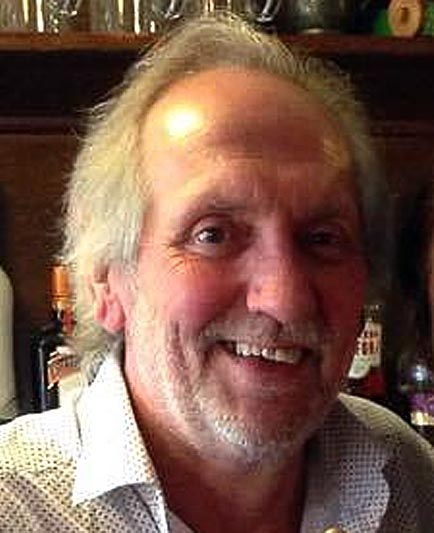 ---
(c) Adderbury News 2019