Thursday, 18 October, 2018 2:43:23 AM
email us: news@adderburynews.co.uk
Editor: Andy Green
the real news affecting our village
Adderbury may be about to get a royal resident if rumours become reality. Speculation is growing that Prince Harry is house hunting in the area after a report in a national newspaper over the weekend. The paper quoted "royal sources" in the search for a new home for Prince Harry and Meghan Markle and listed Cross Hill House in Adderbury amongst suitable properties currently on the market.On Saturday The Daily Mail reported that their royal sources had revealed the royal couple are loo...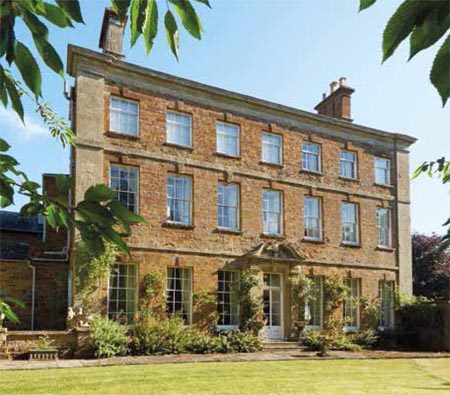 ---
Working For Adderbury Community (WFAC) met on Wednesday night for the group's Inaugural Annual General Meeting. At the well attended meeting the group adopted their constitution and elected trustees Andy Green (Chair), Jackie Head (Vice-Chair), Kate Gibbins (Secretary), Pam Haynes (Treasurer) and from Adderbury Parish Council Councillors Keith Mitchell CBE, Martin Rye and Chris Shallis.The group is now calling for other interested villages to get involved and help create the vision.WFAC was fo...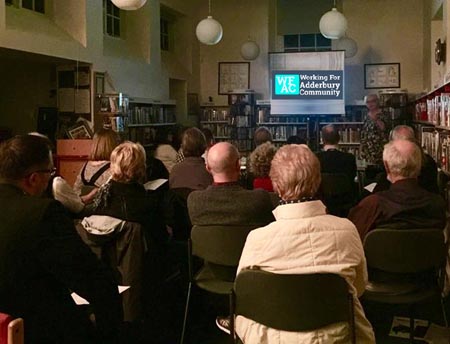 ---
The group of local people, who have come together to work with Adderbury Parish Council to improve the community and sports facilities in Adderbury, have announced their inaugural Annual General Meeting. Working For Adderbury Community (WFAC) will formalise its constitution at the meeting which is being held in Church House on Wednesday 4th October 2017 at 8pm.The group's two main areas of focus will be the existing Lucy Placket field and the new Parish Council owned land for sport...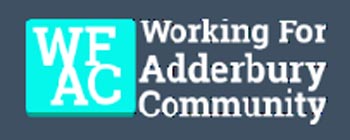 ---
Two requests for judicial reviews into the actions of a number of Adderbury Parish Councillors have been rejected at Birmingham High Court. After considering the evidence His Honour Judge Charles Purle QC dismissed both applications stating they were "totally without merit". However, no order was made with regards legal costs and so it appears that Adderbury' residents will be left to pay the Council's legal costs of £6,100 through the Council Tax precept.The first Judicial Review reque...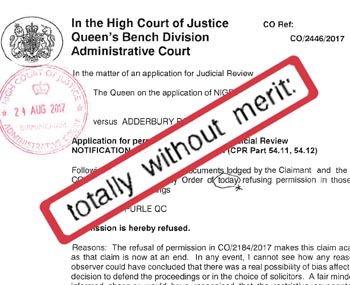 ---
Ian Asbury has tendered his resignation from Adderbury Parish Council. Mr Asbury of Cross Hill Road joined the Parish Council in May 2016. At the time Mr Asbury, alongside all other Parish Councillors, was elected by default as too few villagers stood to require the electorate to vote. Mr Asbury had previously served on the Parish Council for a period from 2007.A notice on the Parish Council website advises that an election will be held to fill the vacancy if requested by ten electors by the 19t...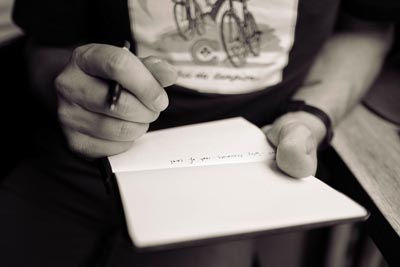 ---
(c) Adderbury News 2018